Outline of GOHSENOL™
What is GOHSENOL™?
GOHSENOL™ is a registered trademark of Mitsubishi Chemical Corporation.
With its excellent water-solubility, bonding strength, film forming properties and chemical stabilities, GOHSENOL™ (Polyvinyl alcohol, PVOH, PVA) has achieved a great reputation in both global and domestic markets as an industrial material or finishing agent for adhesives, paper, emulsion, suspension, fabric, and films.
Since its foundation in 1927, The Nippon Synthetic Chemical Industry Co., Ltd., or Nippon Gohsei, has been committed to developing a diverse range of special brand products through its unique experiences in research and process technologies. As a result, GOHSENOL™ products are now highly deemed in a wide range of industrial fields as indispensable materials that will positively support the technologies of the future. GOHSENOL™ is manufactured under a strict quality management system that conforms to the ISO 9001 standard in order to cope with the needs and requirements of our customers.
For the purpose of helping readers understand and fully utilize the functions of GOHSENOL™, this website introduces the overall characteristics, properties and handling precautions of conventional GOHSENOL™ products as well as various Specialty PVOH (GOHSENX™).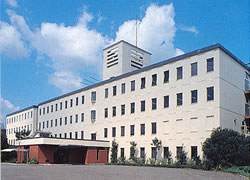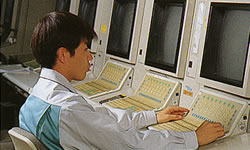 Typical Applications of GOHSENOL

™

Category
Typical Applications
Adhesives and Binders
Adhesives (Remoistening adhesive, Pasting, Office paste),
Building and civil engineering material (Cement, Mortar, Gypsum)
Inorganic binders (Ferrite, Zirconium, Alumina, etc.), Synthetic leather
Compost, Agricultural pellet
Paper Processing
Surface coating (Ordinary paper, Board)
Special paper (Thermal recording paper, Ink jet recording paper, Release paper)
Suspending Additive
Dispersants for suspension polymerization of vinyl chloride
Emulsifier
Emulsifier for vinyl acetate Em, Acrylic Em.
Molding
Film, Textile, PVF (Sponge), PVB (Interlayer, Resin),
Water soluble moldings, Inner/Outer core
When intending to use GOHSENOL™ product, be sure to refer to its SDS (Safety Data Sheet).
Data other than the quality standard values stated in this website does not guarantee that GOHSENOL™ products satisfy their specifications.